Two New Litters at 4j Acres
These puppies have already found good homes, if you are looking for an Old-Time Scotch Collie puppy please subscribe to our Puppy Waiting List or view more recent litters on our available litters page.
They have two litters of puppies right now at 4J Acres Scotch Collies in Texas.
Heather X Clancy Litter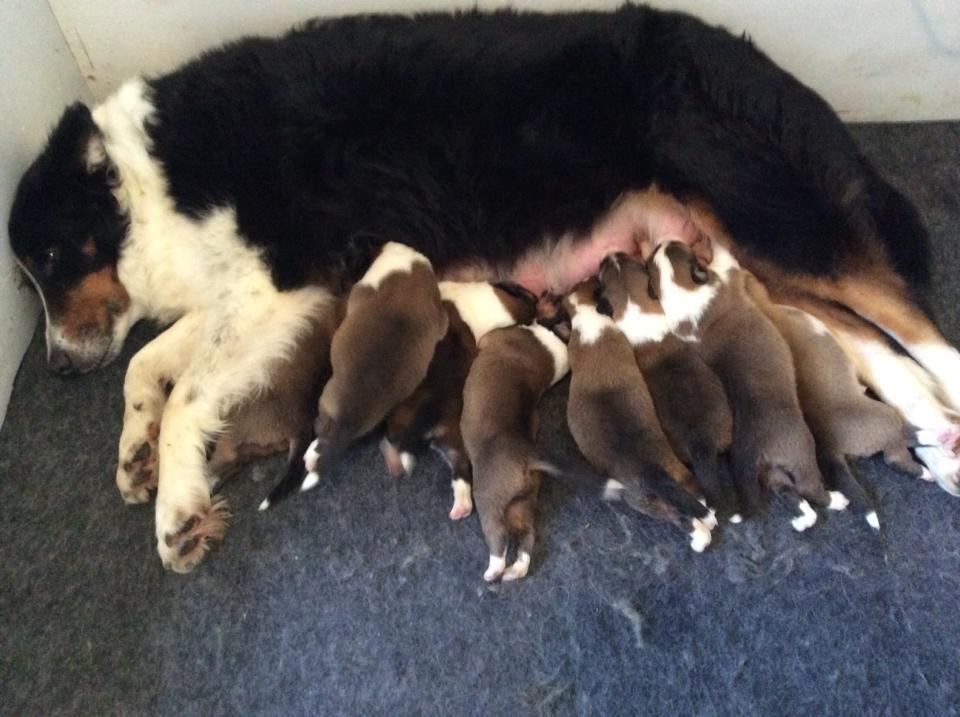 Sire: 4J Acres Clancy
Dam: 4J Acres Heather
Born April 23, 2016
4 Girls. 4 Boys
These pups will look a lot like 4J Acres Daisy This is Heather X Clancy's 3rd litter. They are all great dogs. Heather is 5 so this is her 2nd to last litter. I only plan to breed her 1 more time.
There are 2 males currently available from this litter
Daisy X Laddie Litter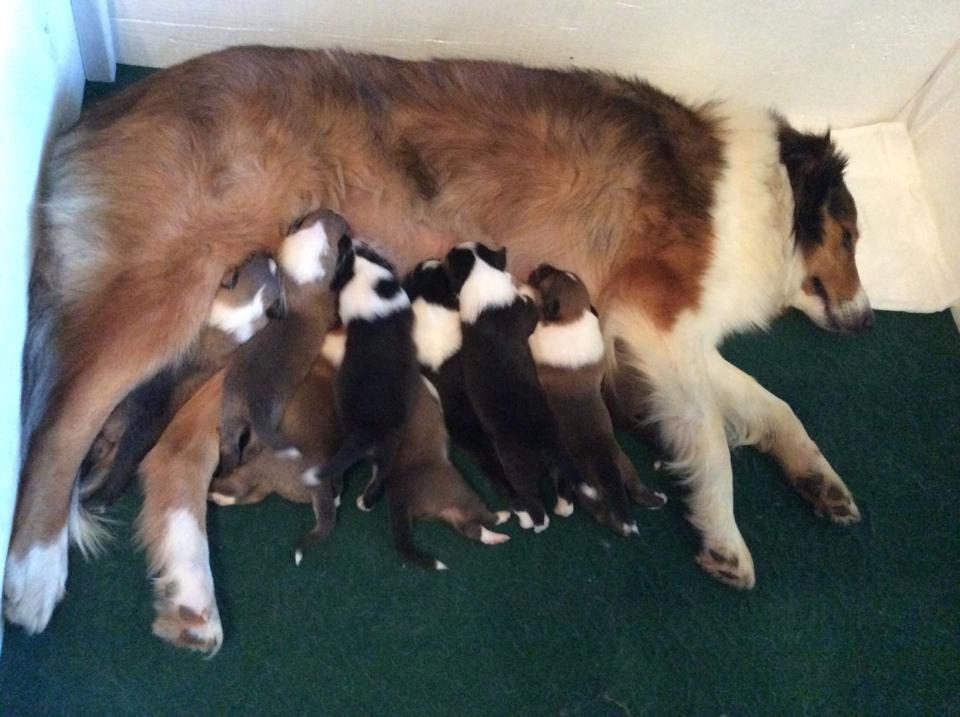 Sire: 4J Acres Laddie
Dam: 4J Acres Daisy
Born April 25, 2016
4 girls and 5 boys
These will be really good dogs. They will have more of the Sojourner dog line in them and hope they will look more like the older collies. This is a special one time breeding. Who ever gets these pups will be very blessed.
There are 3 males currently available from this litter
For more information please contact 4J Acres Scotch Collies
Phone: 903-842-4365
Email: rrbradley91@gmail.com
Web: https://4jacrescollies.wordpress.com